2015 Display model 21' Razor 219UU - 150hp Mercury w/3 year warranty

Fiberglass / Pontoon/Deckboat


Our Display Model Clearance Price: $46,700.00
Additional 5% off = $44,365.00
Plus get a Free 2019 Winnipesaukee slip
Comes with Galv Custom trailer w/front steps

Standard and Features:
Full fiberglass molded deck and hull -
Premium colored hull with graphics package
Full gauge package, sport steering wheel, 12 volt charger
Navigational lights, docking lights
Coleman grill, and AC/DC built in cooler
AM/FM stereo w/MP3 adaptor
Bolster helm seat, U shape bow seating
2 gated entrances with Bow Boarding ladder
Custom Mooring Cover
Bimini top
Large Floor Storage
Custom Razor table (1) with cupholders
MSRP TO ALTON BAY NH - $57,250.00
Razor_219UU_in_y_ard_007.JPG
2006 Lowe Trinidad 200 Pontoon w/75hp Mercury

75hp Mercury Optimax w/New Powerhead and Oil tank w/warranty

$18,000.00!
Galv Tandum axle trailer / inside bunk load guides and front steps included -

Captain's Helm Seat, Console w/storage door /and Removable Windscreen
L-corner seat and 2 Front Couches / Sundeck w/changing room
Rotocast funiture bases w/plenty of storage
Courtesy light . Nav lights / Gauges
Bow and stern boarding ladders / Bow anchor bin / Table w/cupholder

Bimini top
Storage Cover

Sanpan_photos_in_water_015.JPG
2000 24' JC Neptune Pontoon w/90hp Mercury 2/S - Ready to Go - $18,900.00

With New Playpen cover - newly installed 8-1-19

Boat comes with new Bimini top and new playpen cover / mooring cover
Pontoon furniture replaced several years ago
L Shaped Corner seat with storage under seats
2 front Bow Couches w/backrest storage area and bow corner shelves w/cupholders
Captain helm seat / swivels
Fuel Gauge and Speedometer
Trim and Tilt
Stereo w/speakers
Removable table w/cupholders
4 gated entrances - port, starboard, rear and bow
Large bow swimplatform w/auxilary boarding ladder
***
New tandem axle Venture galv pontoon trailer available if needed - Additional $3,300.00
jc_neptune_pontoon_013.JPG
2004 Lowe 220 Trinidad Suncruiser Pontoon boat w/70hp Johnson 4/S - $17,800.00

- Reduced $15,000.00

Features include: New Windscreen along with New Bow Boarding Ladder a real plus
Bimini top (some minor tears in bimini)
Playpen mooring cover

Bucket Captain's seat
Console w/storage and hinges door and New Windscreen

L Corner seating and Table w/cupholers

Sundeck and changing room (plenty of storage in changing room area)
2 Front bow couches

Roto Cast furniture bases and plenty of storage unders seat / Arm rest storage bins

Docking lights / Nav lights / Stereo
New tandem axle Venture galv pontoon trailer available if needed - Additional $3,300.00
1999 Godfrey Sweetwater 22' pontoon with 40hp Yamaha - Priced under NADA value - $5,000.00 for quick Fall sale
Info and photos pending
Parker Marine Hydraulic trailer
in photo not included!
♦♦♦♦♦♦♦♦♦♦♦♦♦♦♦♦♦♦♦♦♦♦♦♦♦♦♦♦♦♦♦♦♦♦♦♦
2

0

17 Bentley 200 Cruise w/90hp Merc 4/S -
Transferable warranty on motor - Motor warranty

thru

May 5, 2021
Priced for quick Fall sale - $22,500.00!!!



Double Wide Bench Helm Seat w/glove box and storage
Custom Fiberglass Console w/footwell and windscreen
Sundeck w/full size changing room
Custom Fiberglass Console, Footwell and Windsceen
12 Volt Receptacle / Stereo w/4 speakers / Gauges / Built In Fuel Tank 32 Gallon capacity
Removable Table w/ Cupholders
3 gated entrances w/Rear Entry w/ Ladder
Rotocast Furniture w/Built in cooler
Navigational Lights & Halogen Docking Lights
Bimini Top and Playpen / mooring cover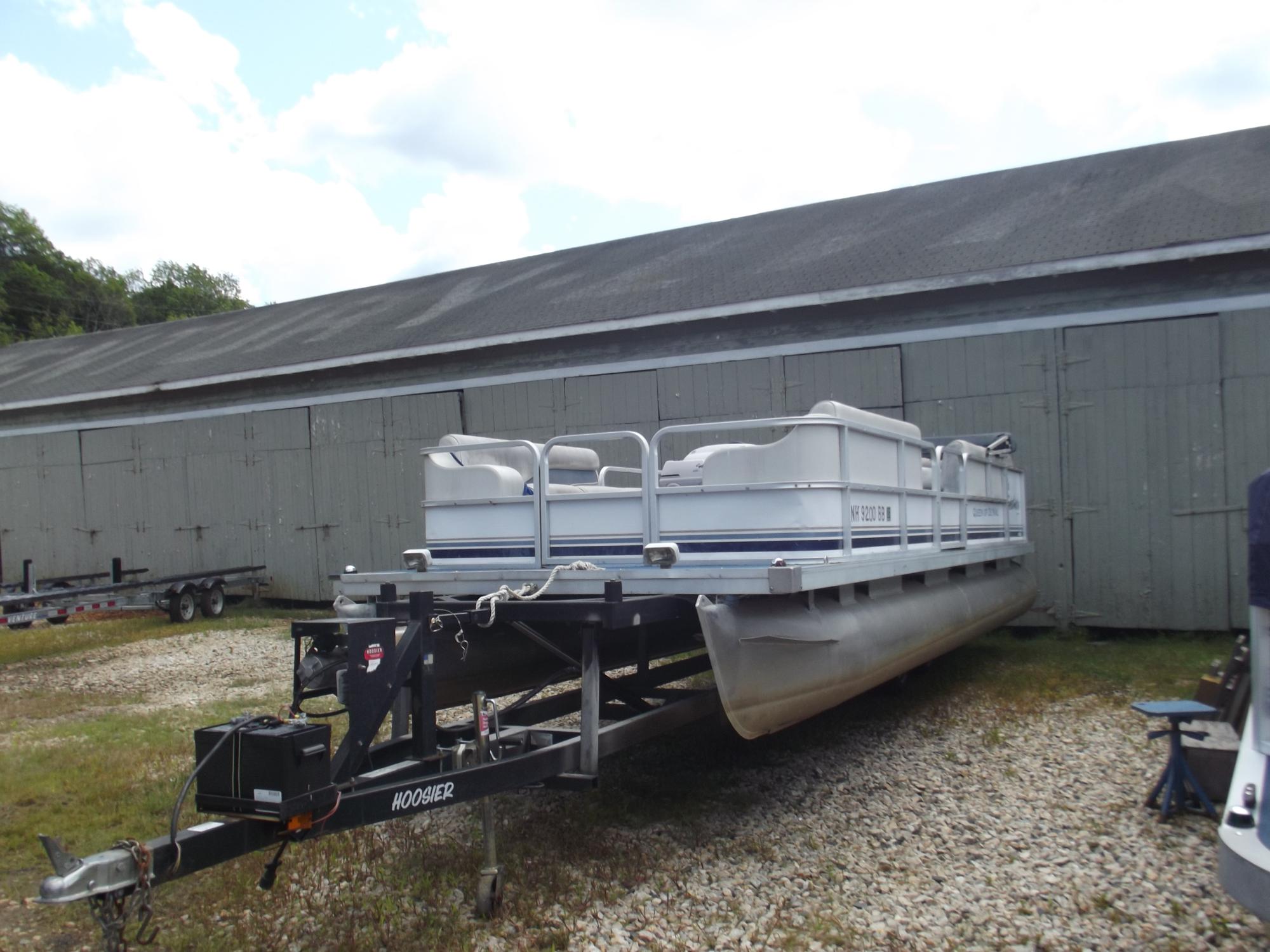 Also check our our 1999 Hurricane 232 Fundeck deckboat with 5.0L Mercruiser

Engine replaced in 2008 - SALE PENDING

Priced below Book Value for quick sale
Handyman special - interior needs work
Click on photo to be directed to our Used boat page for additional info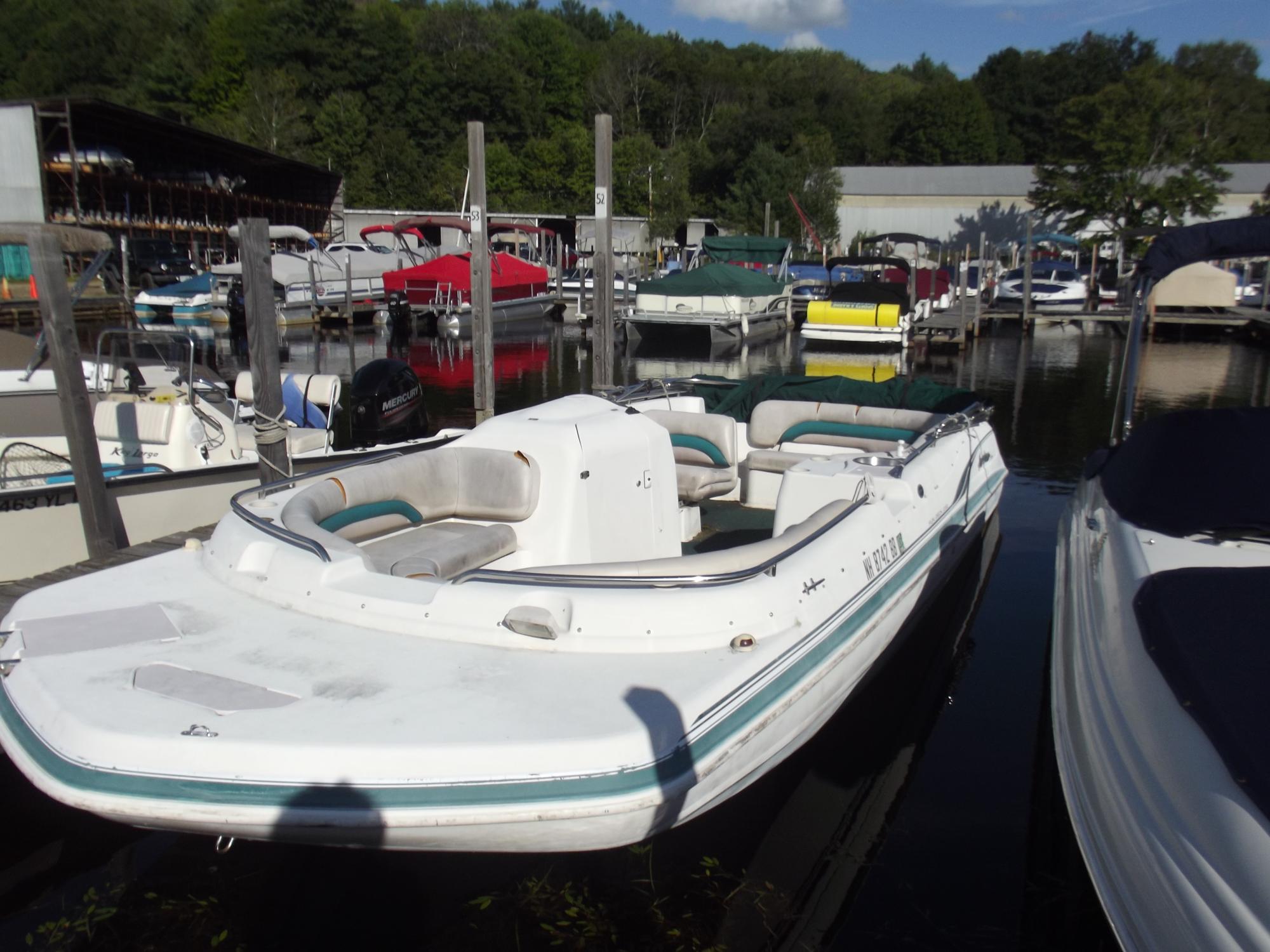 2013 Bentley 160 Cruise with 20hp Mercury 4/S -
Priced for fall sale at - $9,900.00

Single owner / Fresh water use Only used on Winnipesaukee / Proffessionaly serviced since new
Custom Fiberglass console in center of boat w/Bass helm seat
2 front couchs and 2 rear couches
photos and additional info coming soon
Winnipesaukee slip available balance of season at no charge
Wide beam - 8' 6" AND 25' Diameter pontoons a great feature on this boat
This boat was us only on Winnipesaukee but is also great for NH and Maine's smaller lakes
Godfrey Sanpan 25' Pontoon w/2011 115hp Mercury 4/S - $25,000.00
This is a "must see" boat - great condition / motor updated 2011 and has very low hours - Alot of boat for the money!

Hardtop Available -
******************
2011 115hp Merc has under 100 hours
Comes with Hardtop (can be removed and replace with bimini top)
Playpen mooring cover and individual seat covers!
Full gauge package along with compass and hummingbird
Stereo with speakers, 12 volt recepticle, trim and tilt
2 fuel tanks and gauges

Removable Cockpit table and 2 Removable Picnic style Bow Tables - GREAT FEATURE!

Removable seat cupholders
Changing room and Sundeck
Auxillary ladder - attaches to starboard or port side of boat
Captains helm seat, 2 bow couches and 2 removable seat in front of front gate
L-shaped cockpit couch and large sundeck
Console w/windscreen / console door and plenty of storage
Tons of equipment included - porta potti - skis - ropes - bumpers
Removable grill, safety pkg and more....

photos shown included optional hardtop
New trailer available additional cost

**************************************************************
$2,000.00 this weekend - Sat and Sunday!