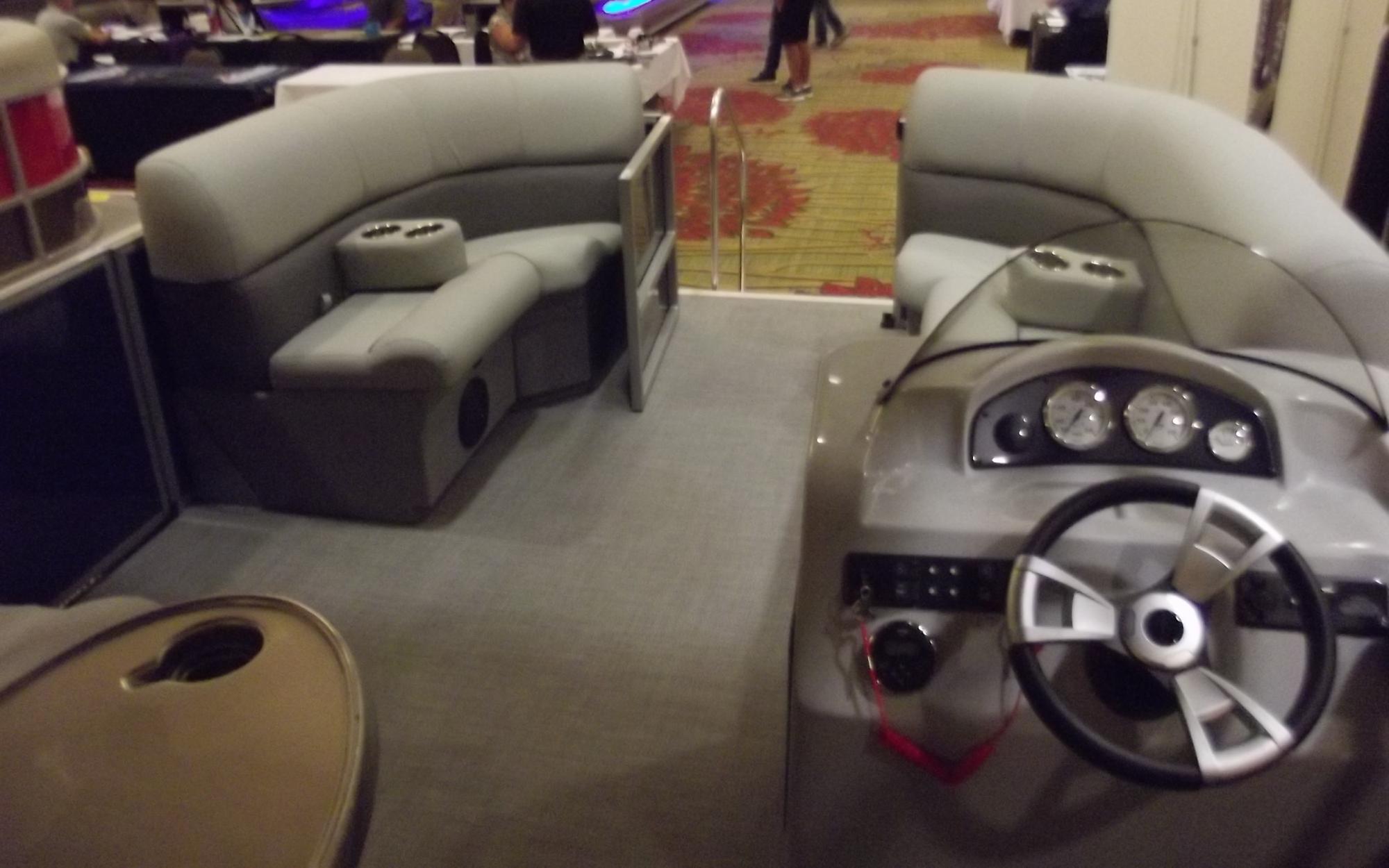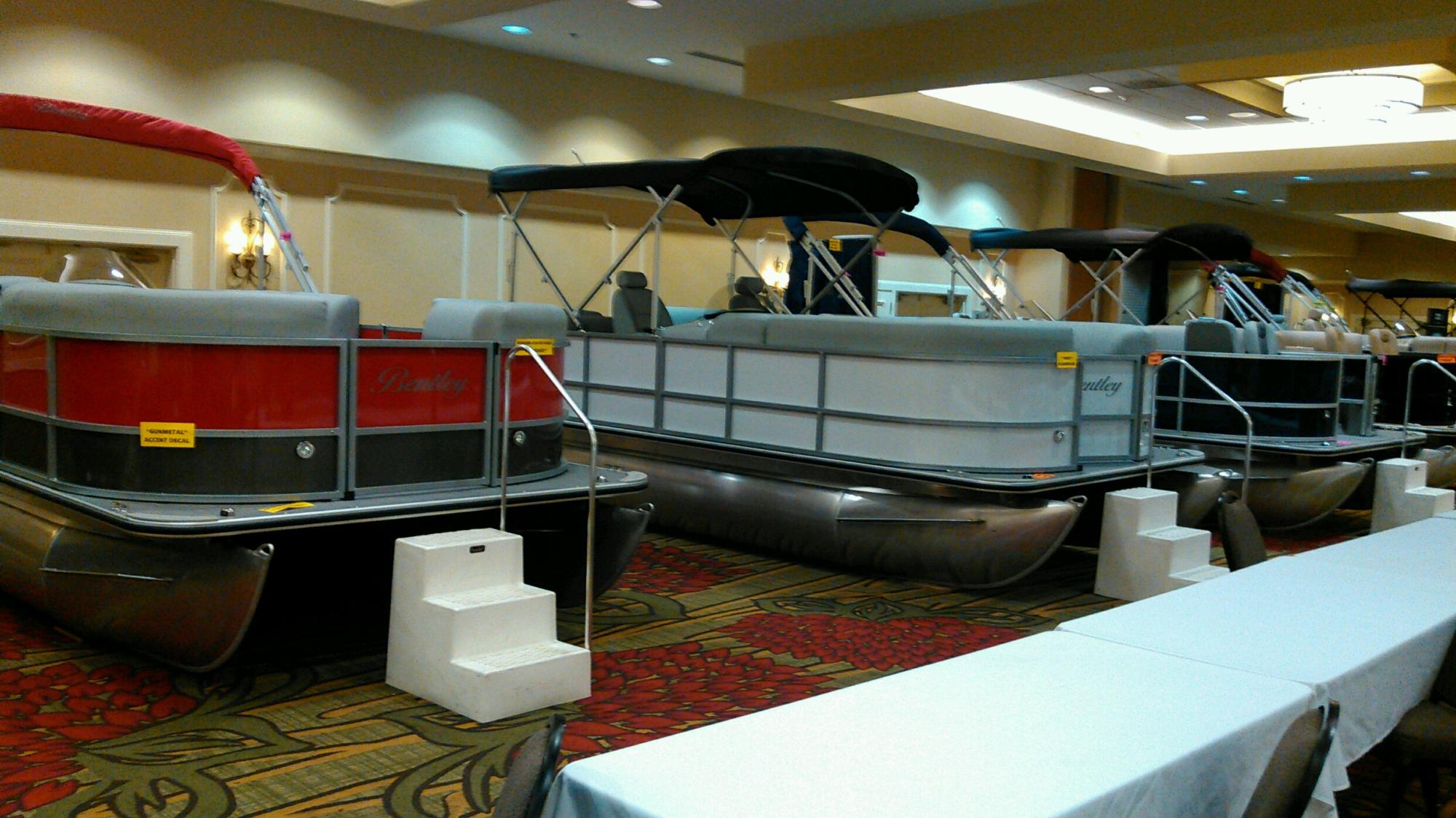 NEW FOR 2021
Bentley LE Series Pontoon boat

The Bentley LE Series provides affordable New Pontoon prices without having to sacrifice quality construction

Great boat for beginners - buy new instead of used with this new series
***
The Bentley LE series is available in 18 foot and 20 foot models

provides a great escape with the family out on the water.
Whether it's cruising around the lake or tied up at the sandbar, these pontoons are loaded for fun.
*****
The Bentley LE Series comes loaded with standard features, but has a limited number of options available -
Boats stocked at Parker Marine will all come with
Optional Playpen / mooring covers
Some models will be available with optional Captain's Seat and Tilt steering
If you're looking for a lot of boat with out the added expense of frills, this is the series for you!

18' Models In stock
20' Model in stock - Limited Edition!

Bentley 200 LE CW - Powered with 60hp Mercury 4/S C/T or 90hp Mercury 4/S

**********************************
Boat

loans

made easy
Fax in application directly to Sterling Associates
Paper applications available at Parker Marine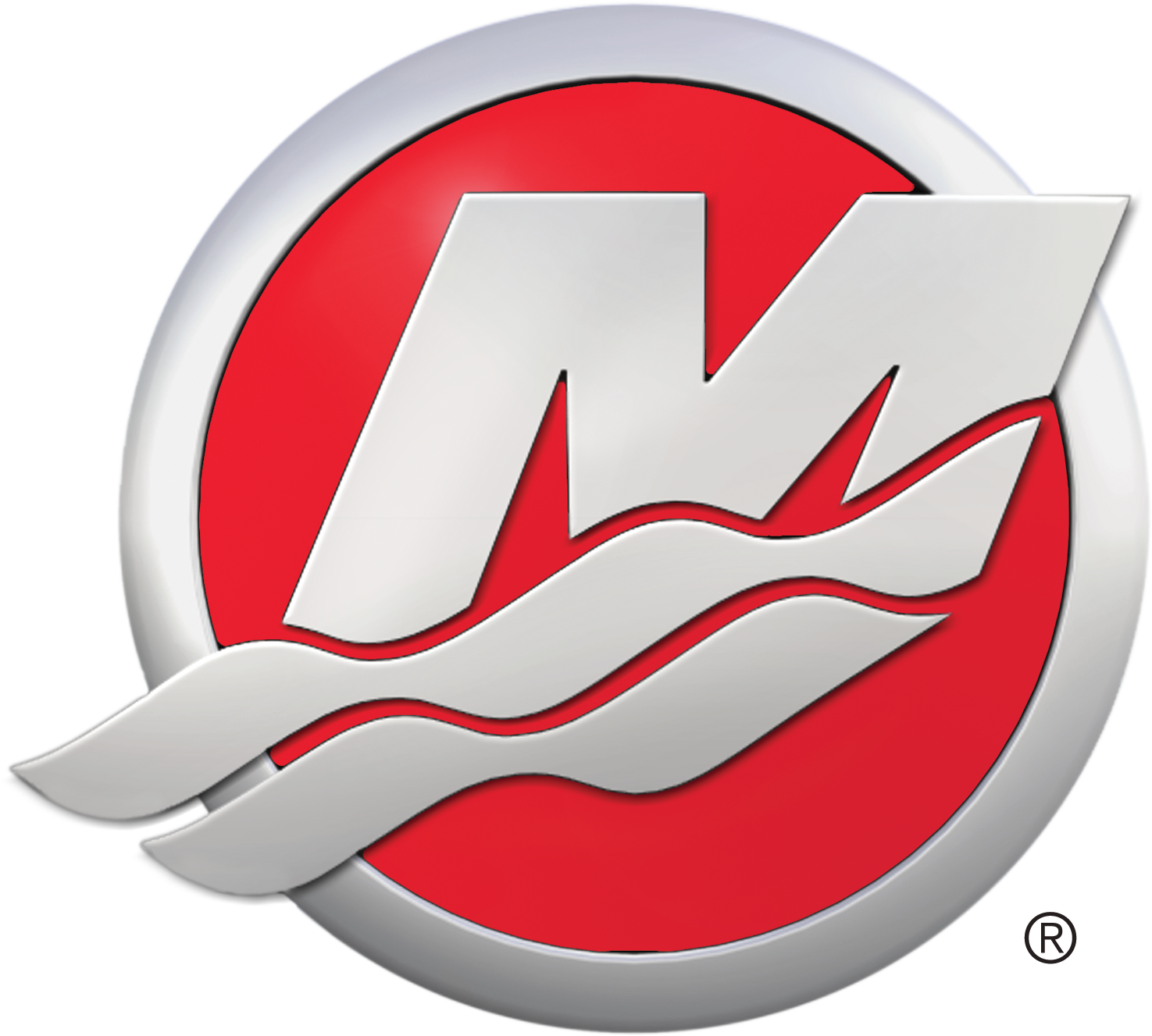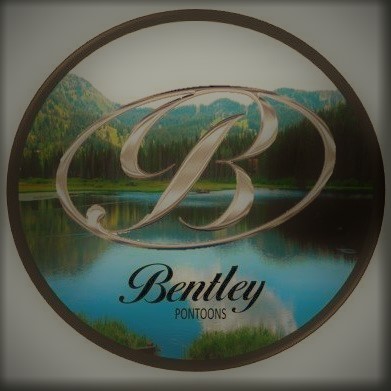 WINNIPESAUKEE SLIPS
OUR SALES DEPT HAS SLIPS AVAILABLE FOR BOATS PURCHASED AT PARKER MARINE

*********
PREFERRED DOCK RATE PROGRAM
2021 BENTLEY 200 LE CW
PONTOON
0

2022 Bentley 180 LE Cruise w/60hp Mercury 4/S C/T

Now in stock and on display - this display model at 2021 prices!
Our Price: $35.664.00 - Sold

Specs: 25" Pontoons * 8 Person capacity * 8.5' Beam
18 Gallon Built in Transom Fuel Tank
Standard features:


Custom Fiberglass Console w/Spacious Access Door


Fold down Helm Seat -
L-Corner Cockpit seating with front couches
Starboard couch w/backrest pad
Seagrass Vinyl Floor

SE Package - Tan w/intergrated cupholders
Rotocast Furniture bases w/ Built in (drainable) cooler
Seagrass Vinyl Floor
3 gated entrances w/Rear Entry w/ Ladder
Stereo w/Speakers
Gauge Pkg and 12 Volt Receptacle
Navigational Lights (bow lights and bimini stern light)
LED Docking Lights
Bimini Top
Option include in Our Price:

Factory Installed Battery Cables
Playpen/mooring cover

T

hese Additional options Also Available
Mid-back Captain Seat upgrade (exchange) -
Additional $1,000.00 (when purchase with boat)

2 Year Extended Mercury Platinum Coverage - Add $560.00

2nd Table Kit - Additional $306.00
M

SRP to Alton Bay NH - $37,056.00

+ Dealer prep and rigging



New arrival - Aug 18th

2021 Bentley 180 LE 3Pt w/40hp Mercury 4/S C/T

Trailer in photos not included in price - available if needed
This boat has been rigged, prepped, tested and ready for immediate delivery
Newly Designed for 2021 -
Custom Fiberglass Console w/Spacious Access Door
Fold down Helm Seat
"L" Corner Seating
Rotocast Furniture bases
Seagrass Vinyl Floor
3 Bass seats - 2 in Bow and 1 at Stern
3 gated entrances w/Rear Entry w/ Ladder
Stereo w/Speakers
Gauge Pkg and 12 Volt Receptacle
Navigational Lights & Halogen Docking Lights
Bimini Top
Options included in Our Price:

Additional options available:
Windscreen - Add $123.00

Captain Seat upgrade (exchange) - Additinal $800.00
2 Year Extended Mercury Platinum Coverage - Add $560.00 -

MSRP to Alton Bay NH

2021 Bentley 18 LE 3PT pontoon
New Arrival Aug 20th
2022 Bentley 180 LE Cruise
These Colors currently available

0

2022 Bentley 200 LE CW w/60hp Mercury 4/S C/T
Our Price: $42,963.00

Specs: 25" Pontoons * 11 Person capacity * 8.5' Beam
18 Gallon Built in Transom Fuel

Tank
Standard features:
Custom Fiberglass Console w/Spacious Access Door
Fold down Helm Seat -
2 Stern Couches

SE Package - Tan w/intergrated cupholders
Rotocast Furniture bases w/ Built in (drainable) cooler

Seagrass Vinyl Floor
3 gated entrances w/Rear Entry w/ Ladder
Stereo w/Speakers
Gauge Pkg and 12 Volt Receptacle
Navigational Lights (bow lights

and

bimini stern light)
LED Docking Lights
Bimini Top
Options included in Our Price-
Factory Installed Battery Cables
These Additional options available upon request - added cost

Windscreen - Add $123.00

2 Year Extended Mercury Platinum Coverage - Add $560.00
MSRP to Alton Bay NH - $44,010.00 Plus Dealer Prep, freight and rigging

This boat has arrived - still under factory wrap

Color: Blue w/Gray Rails and SE Tan Interior
file photos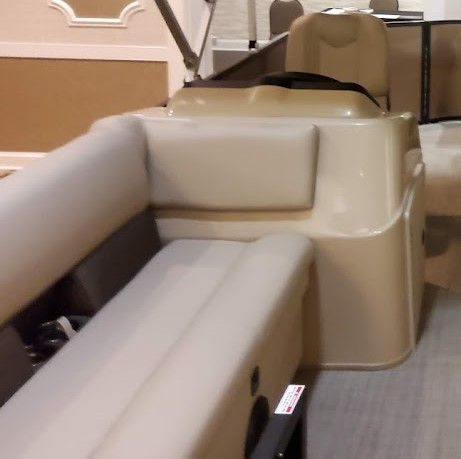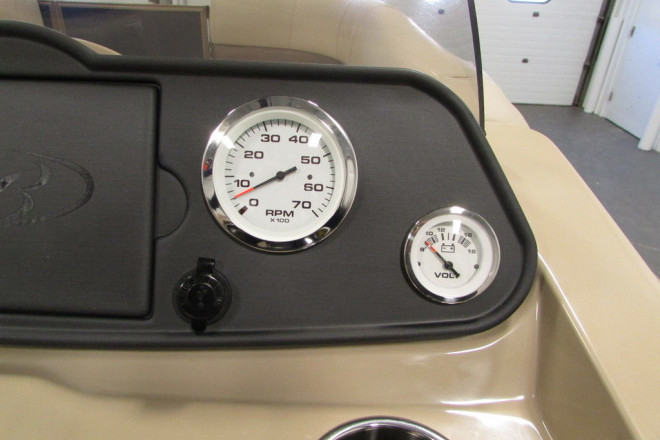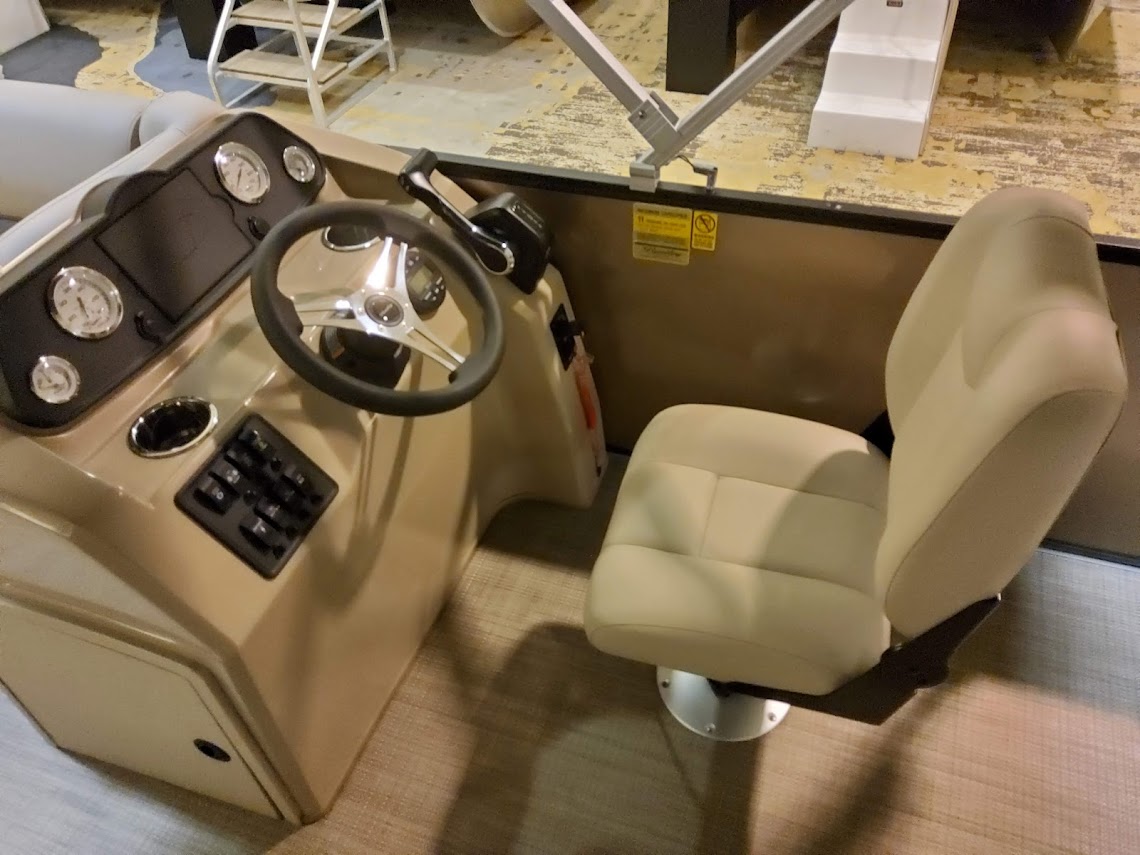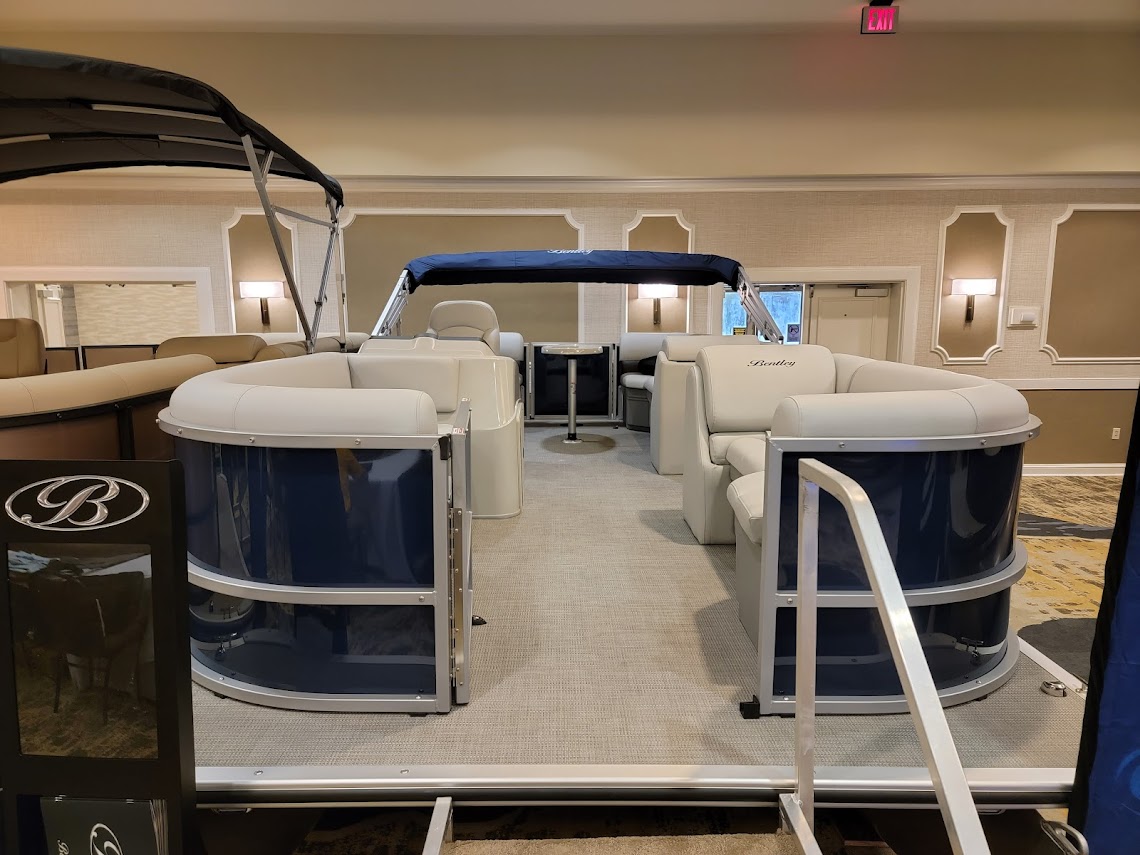 0

2021 Bentley 200 LE CW w/60hp Mercury 4/S C/T
Rigged, prepped, tested and ready for immediate delivery
Specs: 25" Pontoons * 11 Person capacity * 8.5' Beam
18 Gallon Built in Transom Fuel

Tank
Standard features:
Custom Fiberglass Console w/Spacious Access Door
Fold down Helm Seat -
2 Stern Couches

SE Package - Tan w/intergrated cupholders
Rotocast Furniture bases w/ Built in (drainable) cooler

Seagrass Vinyl Floor
3 gated entrances w/Rear Entry w/ Ladder
Stereo w/Speakers
Gauge Pkg and 12 Volt Receptacle
Navigational Lights (bow lights

and

bimini stern light)
LED Docking Lights
Bimini Top
Options included in Our Price-
Factory Installed Battery Cables
These Additional options available upon request - added cost

Windscreen - Add $123.00

Captain Seat upgrade (exchange) - Additional $800.00
2 Year Extended Mercury Platinum Coverage - Add $560.00
MSRP to Alton Bay NH - $44,010.00 Plus Dealer Prep, freight and rigging

0

2022 Bentley 180 LE Cruise w/40hp Mercury 4/S C/T

Now in stock but still under factory wrap
This boat also available with 60hp Mercury 4/S C/T
Our Price: $36,664.00 limited time

Specs: 25" Pontoons * 8 Person capacity * 8.5' Beam
18 Gallon Built in Transom Fuel Tank
Standard features:


Custom Fiberglass Console w/Spacious Access Door


Fold down Helm Seat -
L-Corner Cockpit seating with front couches
Starboard couch w/backrest pad
Seagrass Vinyl Floor

SE Package - Tan w/intergrated cupholders
Rotocast Furniture bases w/ Built in (drainable) cooler
Seagrass Vinyl Floor
3 gated entrances w/Rear Entry w/ Ladder
Stereo w/Speakers
Gauge Pkg and 12 Volt Receptacle
Navigational Lights (bow lights and bimini stern light)
LED Docking Lights
Bimini Top
Option include in Our Price:

Factory Installed Battery Cables
Playpen/mooring cover

T

hese Additional options Also Available
Mid-back Captain Seat upgrade (exchange) -
Additional $1,000.00 (when purchase with boat)

2 Year Extended Mercury Platinum Coverage - Add $560.00

2nd Table Kit - Additional $306.00
M

SRP to Alton Bay NH - $37,056.00

+ Dealer prep and rigging



2022 Bentley 180 LE Cruise
The above Gallary
is a file photo of our boat rigged with a 60hp Merc 4S C/T

We have this boat in this color still under factory wrap
Our Price with 40hp C/T - $34,664.00
2022 Bentley 180 LE Cruise - 60hp Mercury 4/S
This boat still under factory wrap -
All options the same as above boat
Sold