2019 Dock Rentals
Standard slips
and
Private (single) Pontoon slips
We also have customized slips to accommodate Pontoon boats,
and currently no waiting list for boats purchased at Parker Marine

Call Kim for more info
Boat Sales
Best Selection - Best prices
We keep boats in stock year round!
*Over 50+ New and Used Boats in stock*
16' - 25' Fiberglass
Pontoon Boats - Cruise, Fish, Fish and Cruise, Cruise Performance,
Performance Fiberglass / Deckboats / Ski boats / Wakeboards Boats
Bowrider Boats and Performance Bowrider Boats

Center console boats
***************
Our boats are rigged and lake tested by factory certified technicians

Get Great Yearly Savings on your dock rental with our "Preferred" Dock Rate Program
This program provides customers with a
"Preferred Rate" each year and puts you at the top of the list for a dock

No waiting list for docks on boats purchased with us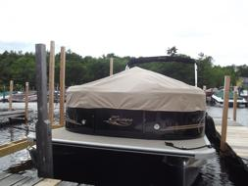 Notice to our Dock Customers
2020 Docks

We will begin accepting deposits for 2020 dock season Aug 1st

Those of you on our waiting list please call
Kim or Donna for availability

Boat Loans Made Easy
Fax in application
Paper applications available at
Parker Marine
or
Apply online
www.boatbanker.com
Contact Person: Sean Rogers
1-800-286-8073
*Parker Marine - A Full Service Marina*
Servicing:
• Mercury Outboards and Mercruiser Sterndrive
•Accessory, GPS and Depth Finder Installations
Providing:

•Boat Slips - Ask about our "Preferred Dock Rate Program!
•New and Used Boat Sales
•Boat Brokerage Specialists

•Pontoon Boat Sales
•Performance Razor Pontoon /Deckboats
•Bowrider Boat Sales
•Fishing Boat Sales
• Trailer Sales
•Winter Boat Storage
•NH Boat Registraion Agent

Other Services:
•NH Boat Registrations
•Bizer Winnipesaukee Lake Charts
•Safety Equipmemt
•Life Vests - Infant, Child, Adult
•Ski Vests - Ski Ropes - Tube Tow Lines
•Boat Cleaning & Wax Supplies
•Mercury Oil and Lubes
Approx Bridge Clearance @ Full Lake - 5 feet (60 inches)
2020 Slips

Deposits are now being accepted for 2020 season

Call us for availability if you are on our waiting list and have not received a call from us

Boats purchased from Parker Marine have preferred status - No waiting list at this time and prefer rates with Parker Marine Courtesy Card

*******************
2019 Slips - Aug 12, 2019
We currently only have slips thru out sales dept for the balance of the 2019 season
Check with us if you're looking to purchase a boat
Already own a boat? - check back here frequently -
Slips will be posted as they become available or call us to be put on our waiting list

PLEASE NOTE: As boats are Traded and Sold etc additional slips may become available

Be sure to leave your info on your boat with us including day time phone number so we can call when a dock opens up
If we are unable to reach you a message will be left and we will continue to the next name on our waiting list
*****
Our Sales Dept does have Slips still available for Pontoon and
Fiberglass Boats purchased with us
New or Used boats purchased with us qualify for our Preferred rate program!

Currently (8-12-2019) we have No waiting list for boats purchased at Parker Marine
Current Hours:
Sunday: 12:00 noon - 3:00pm sales office

Monday: Closed

Tues thru Sat: 9:00am - 4:30pm
2019 Winter Storage
Forms have been mailed

Please make sure you sign and return your form to save your spot!
Waiting List Customers please contact us after Sept 10th the check on availability
Razor Boats * 8-3-19
Additional Discounts - See our Razor Pontoon page
Additional 5% off "our price" on all remaining Razor boats


2020 Bentley and Bentley Elite Now on order
Boats will be arriving soon
Now is the time to special order your boat -We can cutomize your boat and get you a great deal
Choose your color and option packages now
Call Kim for special order pricing
Special order boats must be paid in full with-in 10 days of arrival